JOIN TODAY!

YAY! Sign me up!

I'd like to learn more...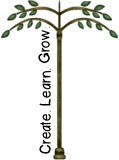 We accept credit cards, debit cards and eChecks through PayPal, check or money order by mail. We also accept credit card payments through a secure server or by phone. All fees are U.S.


SSL Certificate Authority
"With heartstrings tied together
by the love of creativity
and beautiful decorative art,
we are a place where there
are no strangers,
only painting friends
we haven't yet met
!"





Would you like to enjoy
painting classes like this
all year long?

These classes and many more
are

FREE

to members!



EACH MONTH

you will receive:


*Two new classes

*

Bonus "quick paint" ePacket

*

Bonus line drawing




All for just $48.00

a year!
(YES! $4.00 a month!)



Get more details

here

. :

)
Ready to learn to paint? Already love to paint?

Join our exclusive online decorative painting community...
become a member
, today!
Membership includes access to all monthly classes, archived classes, bonus projects,
challenges, swaps, learning materials and so much more!

Happening Right Now



Not a member of ToleTown?
While we would love to have you join us, you are welcome to purchase a single class...








"Autumn Bounty"
by Sheila Landry
This class includes complete instructions,
pattern, color photo and video.
$10.00















"Autumn Blessings"
by Betty Bowers
This class includes complete instructions,
pattern, color photo and video.
$10.00




"Give Thanks" Owl Banner
by Barb Jones

This class includes complete instructions,

pattern, color photo and video.

$10.00









"Halloweenie Banner"
by Barb Jones
This class includes complete instructions,
pattern, color photo and video.
$10.00






"Priscilla and Prescott"
by Sharon Bond

This class includes complete instructions,

pattern, color photo and video.

$10.00




"Magical Mice"
by Sheila Landry

This "Quick Paint" ePacket includes

complete instructions,

pattern and color photo.

$5.00



"Lydia's Angel"
by Deb Antonick

This class ePacket includes
complete instructions, pattern
and color photo.
$6.00





"HOOT!"

by Lorrie Weber

This class includes

complete instructions,

pattern, color photo and video.

$10.00







"Thankful Hearts"
Lorrie Weber

BUY CLASS PACK
Class ePacket includes complete instructions, pattern, color photo, worksheet and video!


$10.00







"Tis the Season"
Kim Christmas


BUY CLASS PACK
Class ePacket includes complete instructions, pattern, color photo and technique video!




"Halloween Lite"
Barb Jones
BUY CLASS PACK
Class ePacket includes complete instructions, pattern, color photo and technique video!
$10.00













"Santa's Key"
Deb Antonick

BUY ePACKET
Class ePacket includes complete instructions, pattern and color photo!


$6.00








SAMPLES OF PREVIOUS CLASSES







"Too Full to Fly"

by Lorrie Weber


"Everyday Love"
by Deb Antonick


"Sweet Honeysuckle Bunny"
by Lorrie Weber




"Shabby Daisy Trinket Box"
by Lorrie Weber






"Daffodils"
by Kelly Heornig





"Love" Plaque
by Betty Bowers



"Love" Plaque