"With heartstrings tied together
by the love of creativity,
we are a place where there are
no strangers, only
painting friends
we haven't yet met!"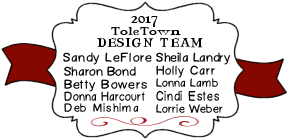 SSL Certificate Authority

We accept credit cards, debit cards and eChecks through PayPal, check or money order by mail. We also accept credit card payments through a secure server or by phone. All fees are U.S.

Ready to learn to paint? Already love to paint?

Join our
exclusive
online decorative painting community!
Membership includes access to all monthly classes, archived classes, bonus projects, challenges, swaps, learning materials and so much more!
Become a member
, today!